A Trail of Nature
"The traditional story of Ubin's formation tells of a Frog, a Pig and an Elephant that challenged each other to a race from Singapore to Johor across the Straits. Anyone that failed would be turned into a rock. The frog failed and turned into Pulau Sekudu or Frog Island. The Pig and Elephant also failed and turned into Pulau Ubin.
According to one legend, Ubin was originally two islands divided by the Jelutong River. When prawn farming took off on the island, mud banks (called bunds) were used to dam the river and thus eventually joined the two halves."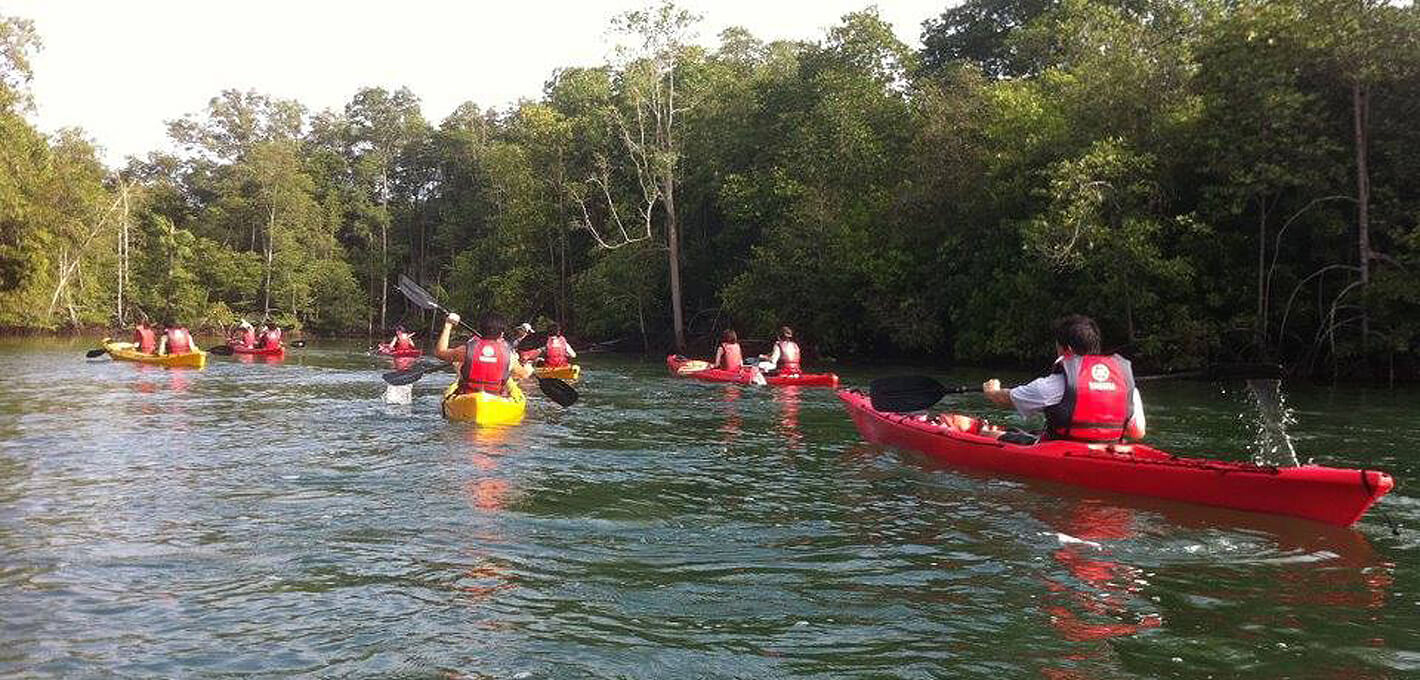 Unknown to many others, the island remains divided. This unique "Eco Tour", lasting 4 hours covering a distance of 10km - 22km, will unveil the separation, journey right across Pulau Ubin, along a secured route where very few have ventured. Among the mangroves, be amused by the wild life and the serenity. Civilization is never so far away. Simply cruise along the waterway and experience the tranquility within an untouched surroundings.
Your Equipments - CABO by OCEAN KAYAKS
Popular model for single or multi day adventures.
It's easy to paddle, stable and fast with great tracking. Large hatch with big in-hull storage capacity. Set it up for scuba-diving, snorkelling or spear fishing. It comes complete with four flush-mount rod holders, transducer scupper, rear tank well and three seating positions. Ideal as a tandem fishing kayak, or set up for a single fisherman.
Optional position for centrally locating foot pedals for single paddler use.
Used extensively for our expeditions, the Cabo is a safe and efficient all weather and terrain tandem kayak ideal for all skill levels.