Proposed Basic Stand Up Paddling Course Module
The main objective for the basic course is to educate participants on basic paddling techniques, safety aspects when paddling, what to do when caught in an unfavorable condition while paddling and the correct method of handling of the equipment issued to them. Course participants will be advised to return for further practice should they want to advance their paddling technique.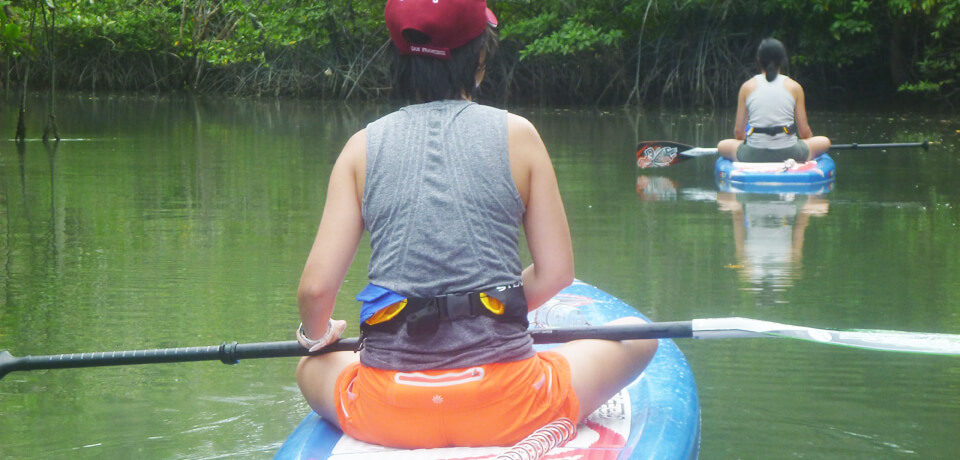 Course Duration: approx. 1.5hrs
Course Timetable:
First 15mins (on land):
Introductory theory lessons explaining the different parts of a stand up paddling equipment;
How to hold a paddle;
Basic paddling strokes and steering;
Safety while paddling; and
Handling and caring of equipment on land and water
Next 15mins (on water demo by instructor/participants watching from the beach):
Practical demonstration on how to launch the board from the beach;
How to execute paddle strokes and steering on the water;
What to do when paddling near breakwater or obstruction i.e. near a jetty;
The proper way of falling off the board and how to recover after falling off the board;
Self-rescue, and;
How to dismount the board when reaching the beach.
1 hour (on the water, practical practice for participants):
Instructor to guide participants throughout the period and to ensure that all participants attain basic proficiency in paddling and are aware of all the safety aspects of the sport.
At the end of the course, participants will be required to wash the equipment and put it back on the rack; and return the paddle, leg leash and PFD (if issued)
ASI Stand Up Paddle Accredited School
Endorsed by ASI, the world's leading professional membership training, education and accreditation organization, catering for career instructors and commercial school operators in the adventure sports industry of stand up paddle board activities. Our Instructors are trained to high world who enjoy passing the sup stoke and knowledge onto others.
*SUP fitness & Cross trainings available. Call for more information;