Introducing Grace S.Y. Lim
Grace is a passionate biologist, trainer, writer, and adventurer. She is totally at home teaching in forests, seashores, or conducting activities from a kayak in the mangroves or yacht over the coral reefs!
A zoologist by training, she uses the outdoor classroom, creative methodologies, and E-learning for her teaching of biology, and the development of educational curriculum and resources.
Grace develops and conducts programmes, workshops, and learning trails for Singapore governmental agencies, private organizations, and for educators, outdoor instructors, and nature guides. She also writes: signage, curriculum, nature books for all ages.
Topics that she especially finds great interest in are sustainability, biomimicry and environment education (eco-literacy).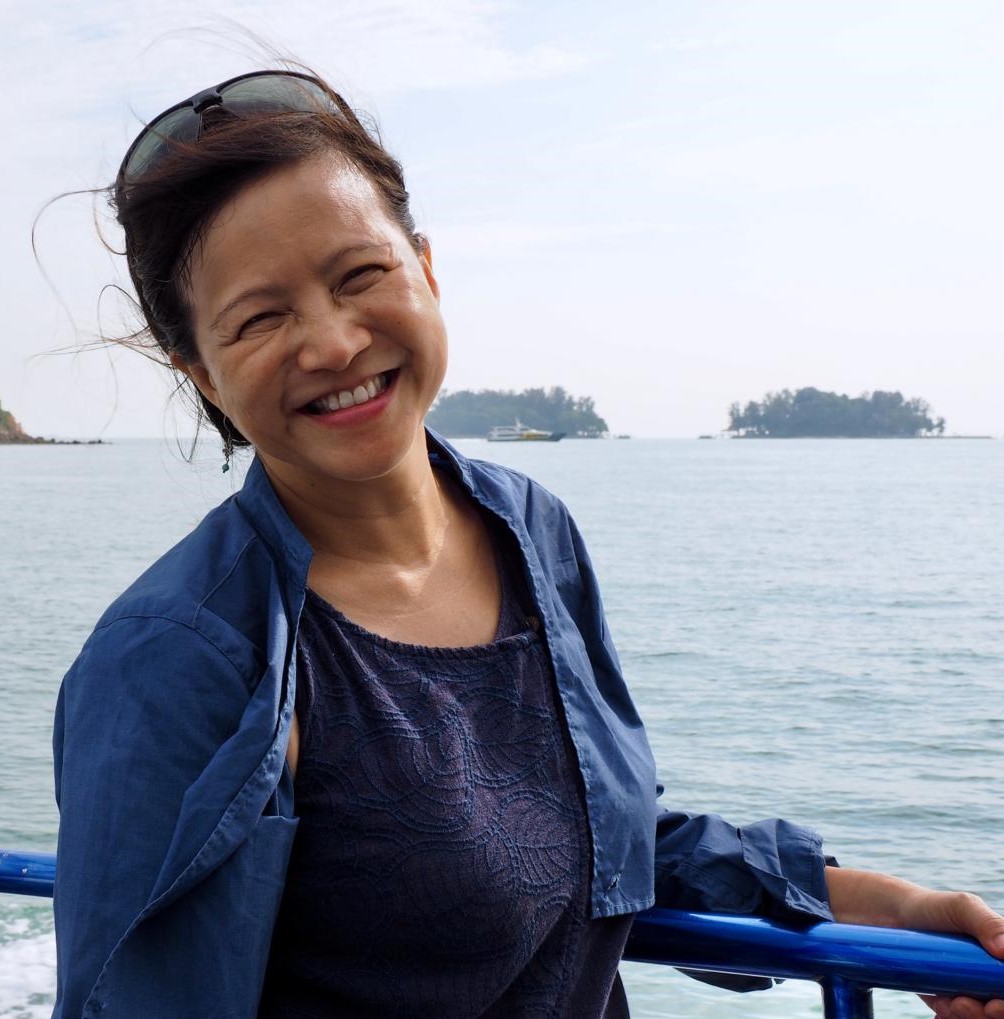 Be an Eco-Warrior!
For all programs by Ohana Beach House, we offer eco-addons specially guided by our Eco consultant. Allowing our participants to join us in this green journey of sustainability through the following initiatives:
With each coastal clean-up program, completion of ICCS(International Coastal Clean-up Singapore) forms, which provides statistics to ICC on marine & coastal debris;
Built-in & optional Eco-addons in all team building programs & expedition

A nature inspired biological tour;
Environmental monitoring through water quality testing;
Observation of microscopic organism in our environment.

Through this short adventure, to undertake a pledge to commit oneself to a life time of sustainability efforts.